Just to reiterate, this is not investment advice.  I'm only sharing what I'm doing personally, which doesn't mean you should invest or trade like I do.  Please read the disclaimer below.
So what is a drawdown? A drawdown is the amount of money between the highest peak in your equity and the lowest low in your account. A trader with $100,000 in her account as of the end of March, $70,000 in her account as of the end of May, and up to $110,000 at the end of June has experienced a 25% drawdown.  The account made back what it lost (and then some), but at one point it was down as much as 25%, We want to understand that number because it gives us an idea of what to expect as far as losses go when we're trading in real time.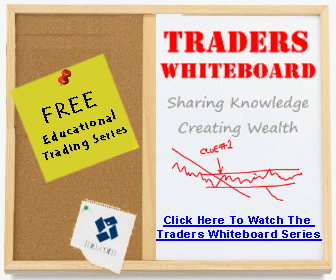 Most people think of drawdowns as an extremely rare event, but the reality is they happen quite often even with a highly profitable trading system.  However, if you're not prepared for a drawdown or don't understand what to expect, then when you begin to experience one you might get thrown for a loop.
I'm in the middle of a large drawdown myself, and I've spent the last couple of months really working on my own psychology so that I can withstand trading through it.  These are just some of the things I've managed to keep in mind while trading in real time during this large drawdown:
Backtest your system and highlight where and how often drawdowns were experienced: It's really easy to just look at a rising equity curve and barely notice the little dips in them, but the reality is that those little dips can represent several months of a decrease in equity which for a new trader can come as an unpleasant surprise.  If you take the time to backtest your system on a trade by trade basis you can get an idea of what it's like to experience these drawdowns that look like blips on a chart which will definitely help you handle them in real time when they do happen.
This is what the system I'm trading's equity curve looks like, going back to 2012, with the current drawdown highlighted.
The best trading systems all have drawdowns, it's just an unavoidable part of trading.  The idea is to manage your risk so that you don't inadvertently blow out your account because you didn't understand or accept the true risk that comes with trading.
My current drawdown is not a sign that the system is broken, or anything close to that. I can get upset if I let myself get upset, and not like the losses, but if you backtest and thoroughly understand the system you are trading then you really shouldn't be caught off guard.
Be properly capitalized to handle a drawdown. If you backtest and understand your system, you should have a very good idea of what kind of drawdowns to expect and what the size of your account should be in order to live through them.  So if your system has had a $25,000 maximum drawdown in the past don't expect to do well trading with a $10,000 account.  If you start trading just before a drawdown happens you'll likely not last a week.
There is nothing worse than being wiped out, and then seeing the system recover from the drawdown and go on to make new equity highs. Traders who understand the nature of drawdowns and are properly capitalized go on to see the new profits, while those who aren't get forced out at the lows – locking in the losses.
Drawdowns are real. They happen all the time and they will continue to happen. The best traders know this and are prepared and can handle it.  The amateurs are the ones who can't.
Disclosure: Some of the links here are affiliate links.  Click here for details.
Sign up for my free email updates delivered straight to your inbox, we'll cover everything from mindset mastery to strategies to have an edge in trading the markets.